Santa France – Le Solitaire
---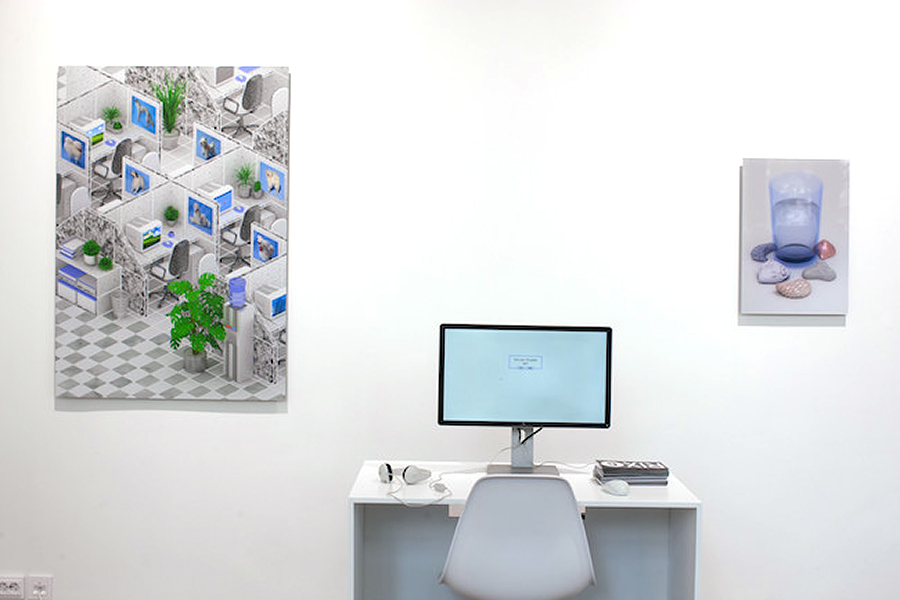 Le Solitaire (French for patience, loner) is a single player card game, played by arranging cards in a particular order. Digital illustrations, animations, and net artworks displayed in the solo show by Santa France, titled after the card game, have been produced in communication with a computer, creating and arranging 3D objects in compositions by principles known only to the author herself. Through designing glossy interiors and creating still life compositions, answers are sought to the question "how to be alone?" – to work in solitude, to be self-sufficient, how to compensate the lack of human contact by browsing the internet and using one's inner resources. The works displayed in the "Le Solitaire" exhibition are created by the artist after graduating New Media Art program in Liepaja University (2017).
Exhibition curators – Rasa Šmite and Raitis Šmits.
Santa France (Sunta Frunce) is a multimedia artist born in 1993, in her artistic practice she explores the potential of 3D software and uses it to create web collages, video, animated gif images and digital illustrations. 3D environments made by the artist have been recently published on the cover of the German design journal "Form".
http://suntafrunce.tumblr.com/
Exhibition specs
• Printed on Gloss photo paper • Face mounted on 4mm Acrylic • Aluminum U-Profile subframes
---
-->