Kristians Brekte – Arsenal
---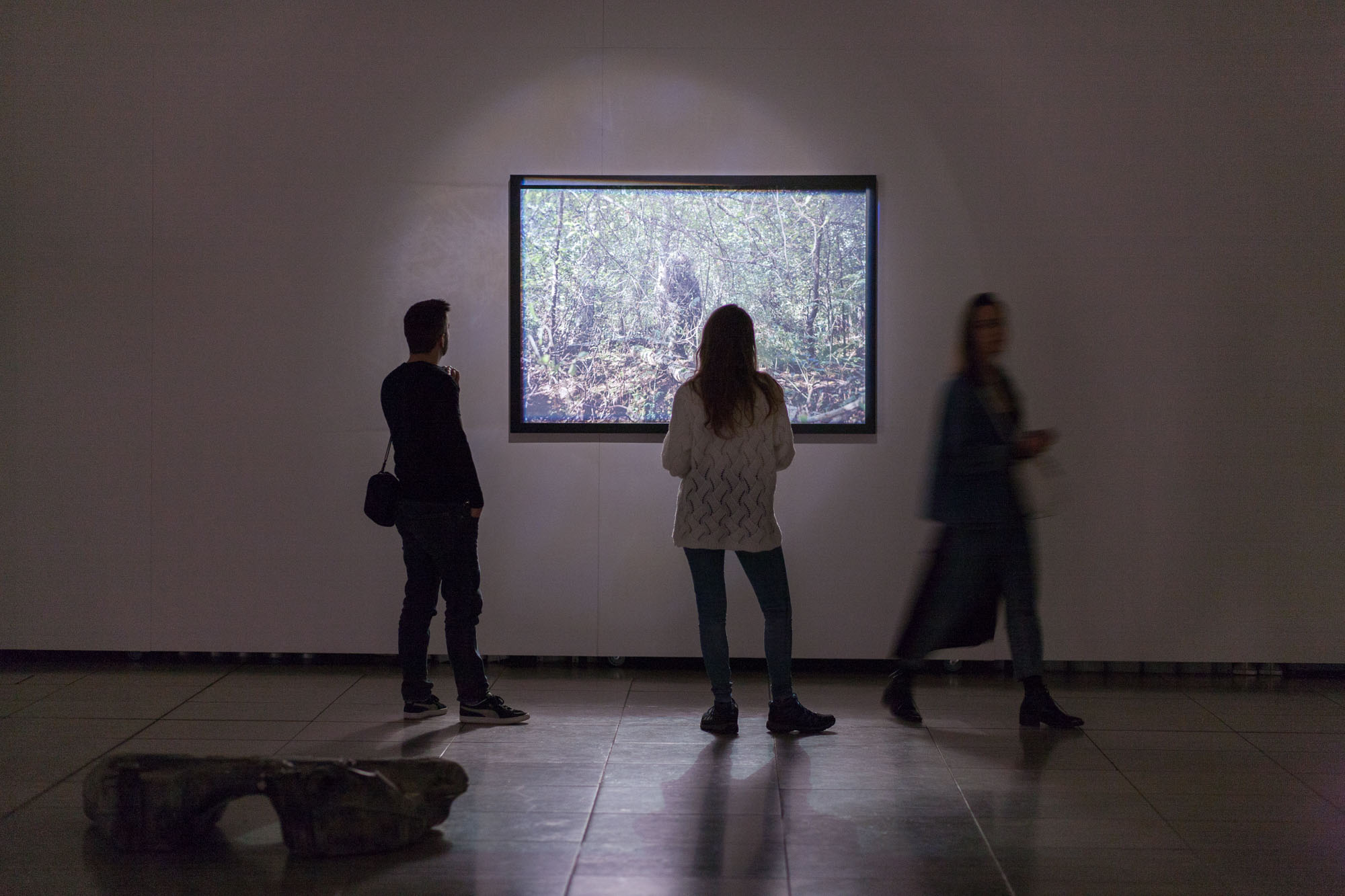 Exhibition specs
• Printed on Harman Gloss Art Fibre • Mounted on 3mm dibond • Black frames with spacers • GroGlass anti-reflective art glass
"Arsenal" has become the main keyword for the event, both through an attempt to build a link with the function of the building of the ARSENĀLS Exhibition Hall of the Latvian National Museum of Art (LNMA) over the centuries, and pointing towards the history of armament and its relevance today. Kristians Brekte's most ambitious personal exhibition to date consists of new works – large-format paintings, ready-made objects and multimedia installations – all on the military subject.
Brekte's visual language, which has been developed in a creative career spanning more than ten years, includes links to goth and black metal subculture, street art, religion, art history and pop culture. The artist is fascinated with the dark side of our society, dealing in his works with the notions of death, suffering, sexuality, faith and amorality. The vandalism of the subject matter in the artist's sculptural installations mixes with formal perfection and technical mastery, uniting sharply critical or revealing references and quotes in the already familiar aesthetics. It is also marked by the use of colour, material, light and sound, always anew pointing to Brekte's interest in deconstructing such traditional forms of art as painting, sculpture and printmaking and creating a distance from the way they are generally perceived.
For this exhibition, the space that once served as a military warehouse, will be used both associatively and literally as a framework for the exhibits, which were made by studying episodes of cultural history. Kristians Brekte's works turn the ARSENĀLS Exhibition Hall into a contemporary narrative on human nature under the circumstances of real or imagined threat. Found photographs, vernacular objects, screenprints, sculptural objects, oil paintings, noise music embody the artist's understanding of the essence of an arsenal and its significance today.
---
-->