Andrejs Strokins – Olympic Body
---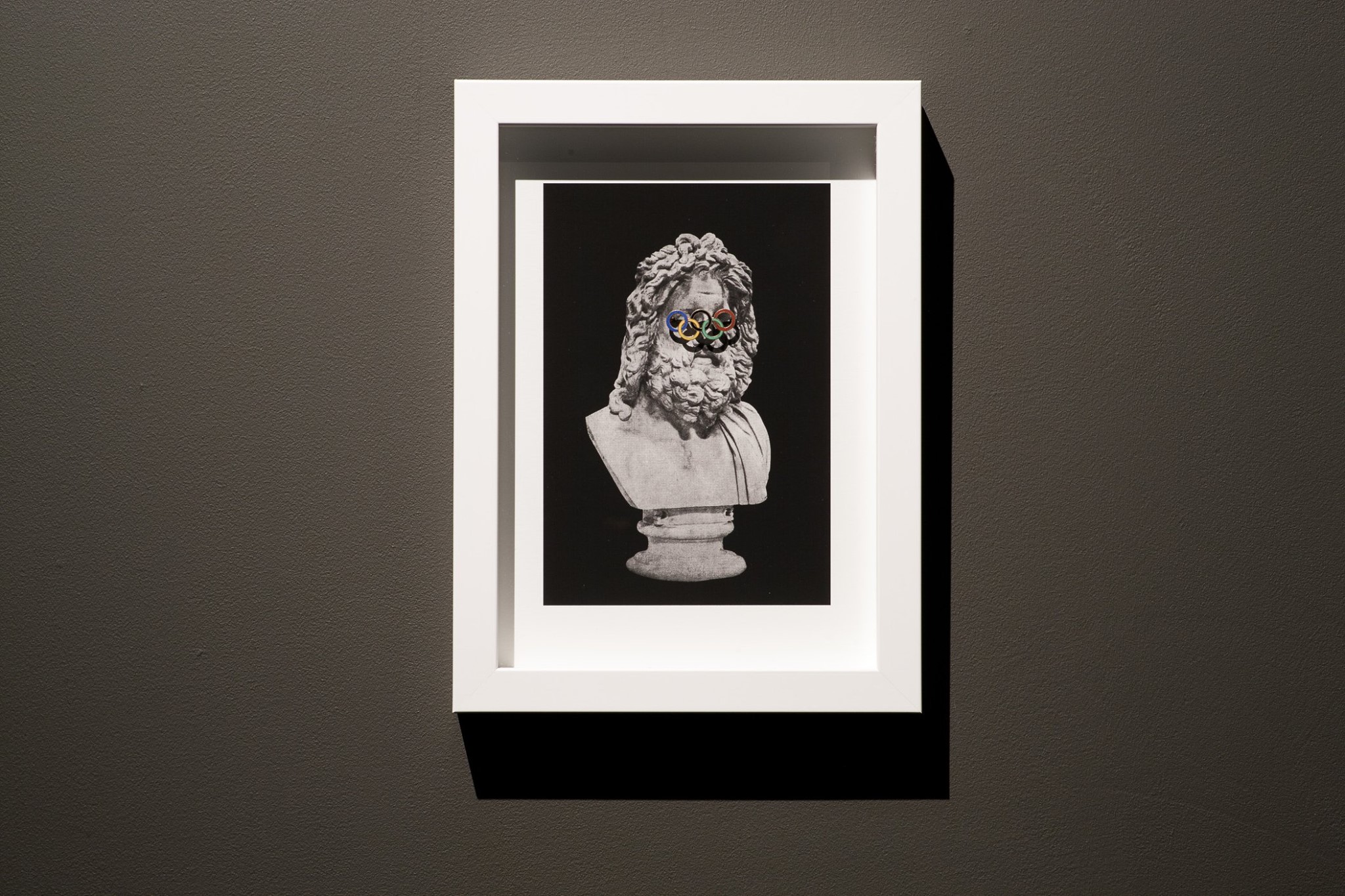 Exhibition specs
• Printed on warmtone, deep matte paper, 230gsm • Mounted on 5mm foamboard • White ash-tree box molding with a fillet spacer • GroGlass art glass
In reference to the 2016 Summer Olympics, which will take place in Rio de Janeiro, Brazil, the exhibition Olympic Body problematises the traditions of sport and physical culture and their relationship to specific visual and narrative canons.
The development of the body's physical abilities and specific systems of exercises were originally related to the army. Only during the second half of the 19th century gymnastics was added to school programmes and became particularly popular in the authoritarian atmosphere of the 1920s and 30s. The 100-year history of the Olympic Games with their reference to Ancient Greece shows that they have not merely been a competition of top athletes. Several Olympiads have taken place as political gestures, while the triumphs of participants – as demonstrations of national superiority. The visual representation and symbols of the games, for example, Leni Riefenstahl's film Olympia (1936) or the mascot of the Moscow Games – the bear Misha (1980), are reflections of the political, economic and ideological situation of their time having strong influence on the sphere of culture. The epic opening events of the games have become a tradition, recalling multimedia shows with the participation of singers, musicians, artists and the demonstration of the latest technological achievements. At the same time, the participants of the games, even medallists, often disappear from the public sphere at the end of their fame and careers.
The exhibition consists of several sections. In the Salon's Main Gallery, curator Līga Lindenbauma traces the canonical representation of the Olympic Games and the sports represented with the help of paintings, posters, photographs by Latvian artists as well as fragments from newsreels. In the Balcony, playing on the aesthetics of curiosity cabinets that were popular in the 17th and 18th centuries, various mementos of the victories of Latvian sportsmen, trophies and other objects related to Olympic and other games. In the Salon's Upper Gallery, artist Andrejs Strokins has created an exposition from found objects, including souvenirs and photographs, pointing to the multivalence of sport and the human body engaged in it.
"Faster! Higher! Stronger!" announces the Olympic motto. As a comment on the cult of consumption and the ever increasing tempo of living, it has become a part of virtually every Westerner's life in the 21st century. The environment must be supplemented with the latest technologies, new horizons and challenges have to be mastered at work, while leisure and private life must be conscious and fulfilled. Every day of a contemporary human's life is an Olympiad of living standards.
---
-->