Māris Maskalāns – Dzintars
---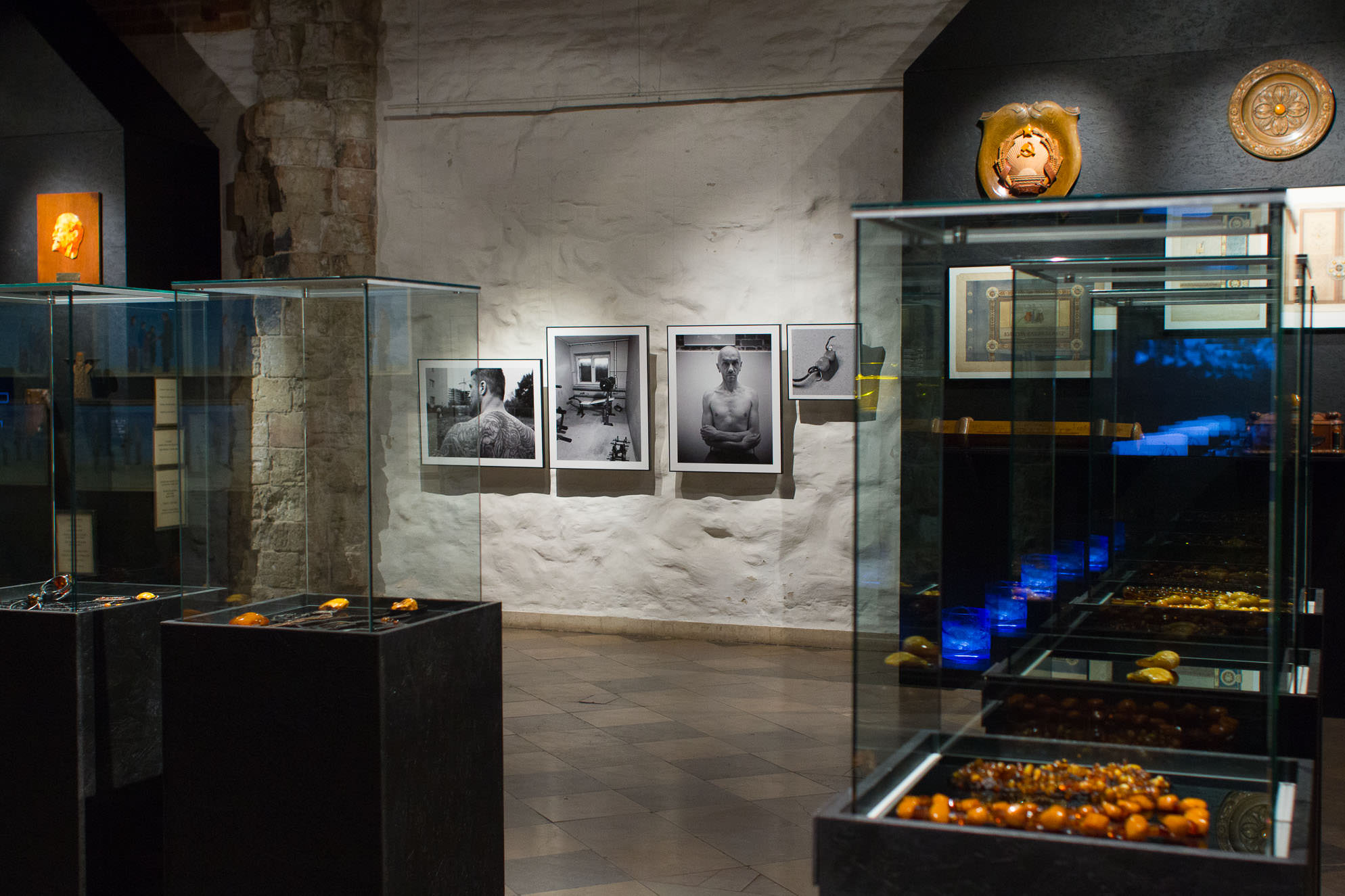 The particular exhibition in the Museum of Decorative Arts and Design carries on the Amber Road in Riga exhibition series, envisaged by the European Culture Capital 2014 programme. These exhibitions expose a different vision and comprehension of the origin and history of amber, traditions of its usage and application.
The aim of the exhibition is to research amber as one of the symbols of identity for Latvians and to show manifestations of it from the beginning of the 20th century until today, in a new light. The exposition uncovers the concept of amber in many aspects – amber as an art object, as a design element, as a brand name, as a place name, as a personal name phenomenon, as a souvenir, as the inspirer of literary texts and so on.
Our dear friend and photographer Māris Maskalāns in photo series called "Dzintars" (Amber in direct translation) has shown men in different ages and experiences whos names are Dzintars (Amber). "Thinking of amber as a phenomenon, I remembered story from my childhood. It was story about the mysterious, hidden Amber room. I recall that when I was a kid, I really wanted to find this room. Making these works with Dzintari (personal names) I realised I now have the opportunity to take a photo of Amber room that actually belongs to Dzintars (Amber). Further on I inspected more objects like the shoes of Dzintars or his bible. For me it was a nice Amber Road that I could walk by meeting with many men called Dzintars.", says author Māris Maskalāns.
Exhibition specs
• Black float moulding • Pigment Prints on Luster Type Photo Paper
---
-->