Iveta Vaivode "Klēpis / Somewhere On A Disappearing Path"
---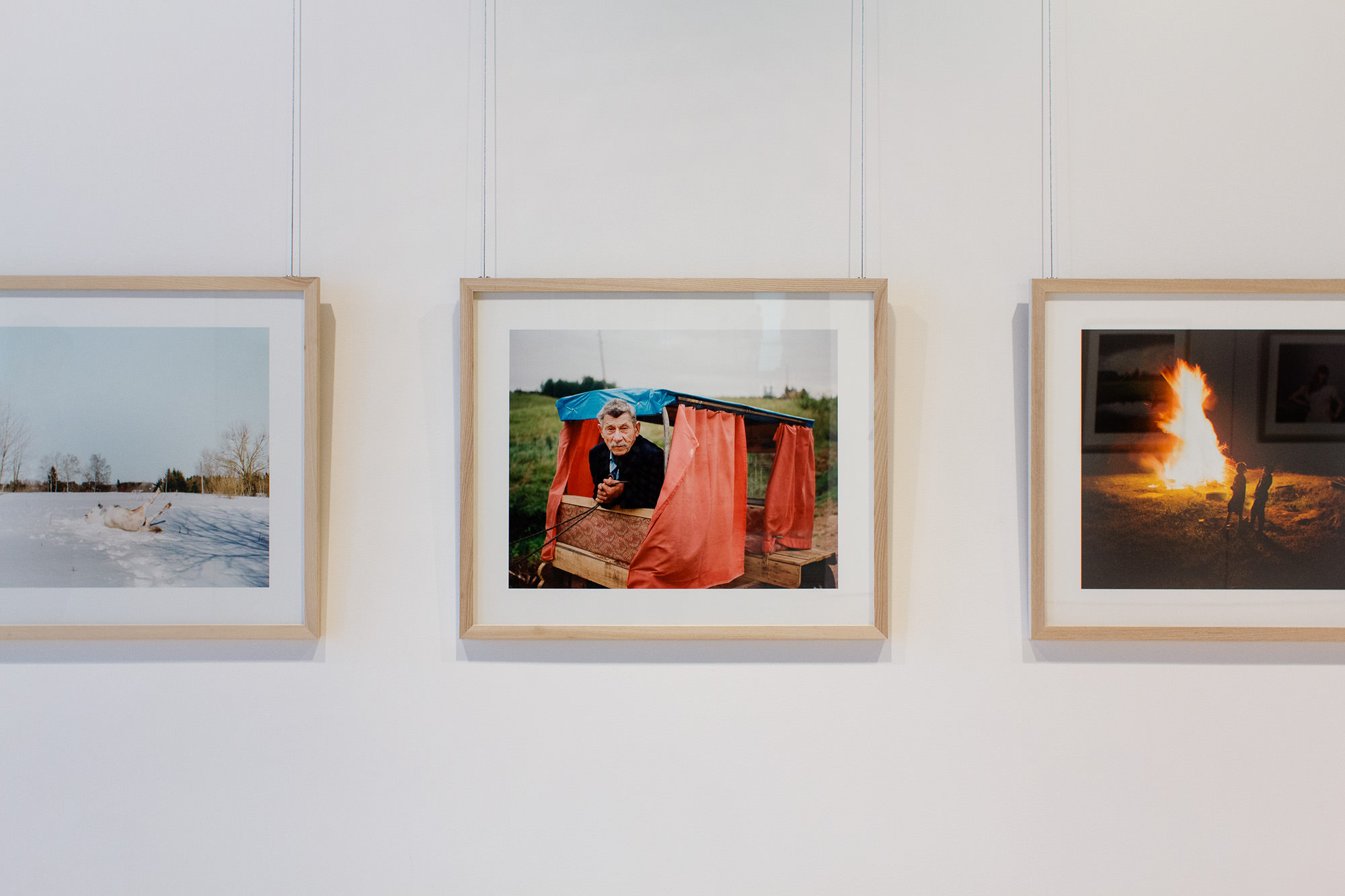 In 2012, Iveta Vaivode(1979) went to her grandmother Antoņina's village, Pilcene, in the Latgale region of Latvia. She was searching for the mythical place she imagined when looking through photographs of her grandmother's youth. "For the most part, our lives aren't connected anymore to one special place, a physical strip of land or old house our grandparents built. The ability to travel from one side of the world to the other, dynamically changing places of residence, and often travelling virtually as well as physically, has made our identities both more blurred and more unified. Getting to know the people of Pilcene, I had an odd feeling. Although they were strangers to me, I recognized something very familiar, but forgotten in them – the women of my family. Especially when Anna quietly asked me to listen to the singing of the bees in the evening, or told endlessly long stories of her past. Walking around Pilcene and the nearby villages, I could return to my own childhood and that of my mother – where every person has their own smell and fresh milk is always tasted still warm."
Vaivode's work addresses the idea of looking back as a framing device and a narrative mode. Searching for the
last traces of her family, she seeks out the people who used to know her grandmother. Through their stories, the photographer discovered a vanished world. Many of the people she meets live in a peculiar past, in memories that are inevitably approaching a point beyond which is only forgetting.
Iveta Vaivode is also well known as a fashion photographer in Latvia. For this series she has received the C/O Berlin Talents award, the Burn Magazine Emerging Photographers Fund grant, and is a Sony World Photography awards finalist.
Iveta's Vaivodes "Klēpis / Somewhere On A Disappearing Path" and Mary Ellen Mark's Frames of America were the first photo exhibitions in new building of National Library of Latvia.
Exhibition specs
• Natural ash-tree moulding • Luster type Photo Paper • Prints mounted on KAPA
---
-->