Abroad. Case 2
---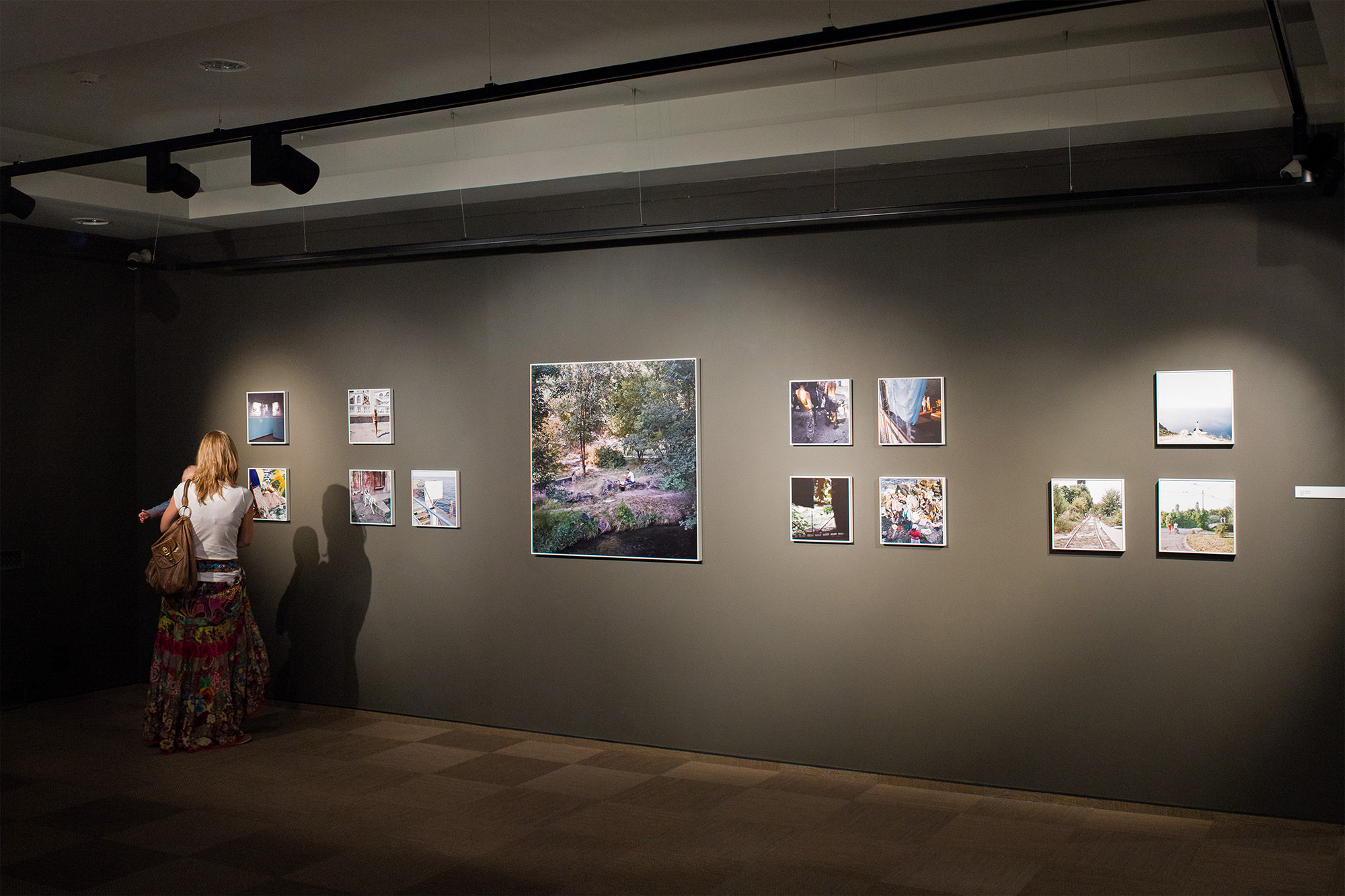 "Abroad. Case 2" in the The Mūkusala Art Salon presented works of Latvian art photographers, that have been created in the same geographical area as the artists of the earlier periods.
The works of classics of Latvian photography Egons Spuris and Jānis Kreicbergs will trace the specific role of reportage as source of visual information in the Soviet period. The photo series of new Latvian artists Ieva Epnere, Ivars Grāvlejs, Reinis Hofmanis and Alnis Stakle – socially critical and anthropological investigations of landscape and environment – will outline the various approaches of contemporary art.
Almost whole exhibition room was made by fineArtPrint.lv, except of Ivars Grāvlejs who had a video installation.
Exhibition specs
• Ieva Epnere – luster type photo paper, shallow L-box moulding, honey-tone stained ash tree, mounted on 3mm dibond • Reinis Hofmanis – Epson Hot Press Natural paper, GroGlass non-reflective art glass, mounted on KAPA • Alnis Stakle – luster type photo paper, ash tree float mount
---
-->