Latvian Popular Front is 25
---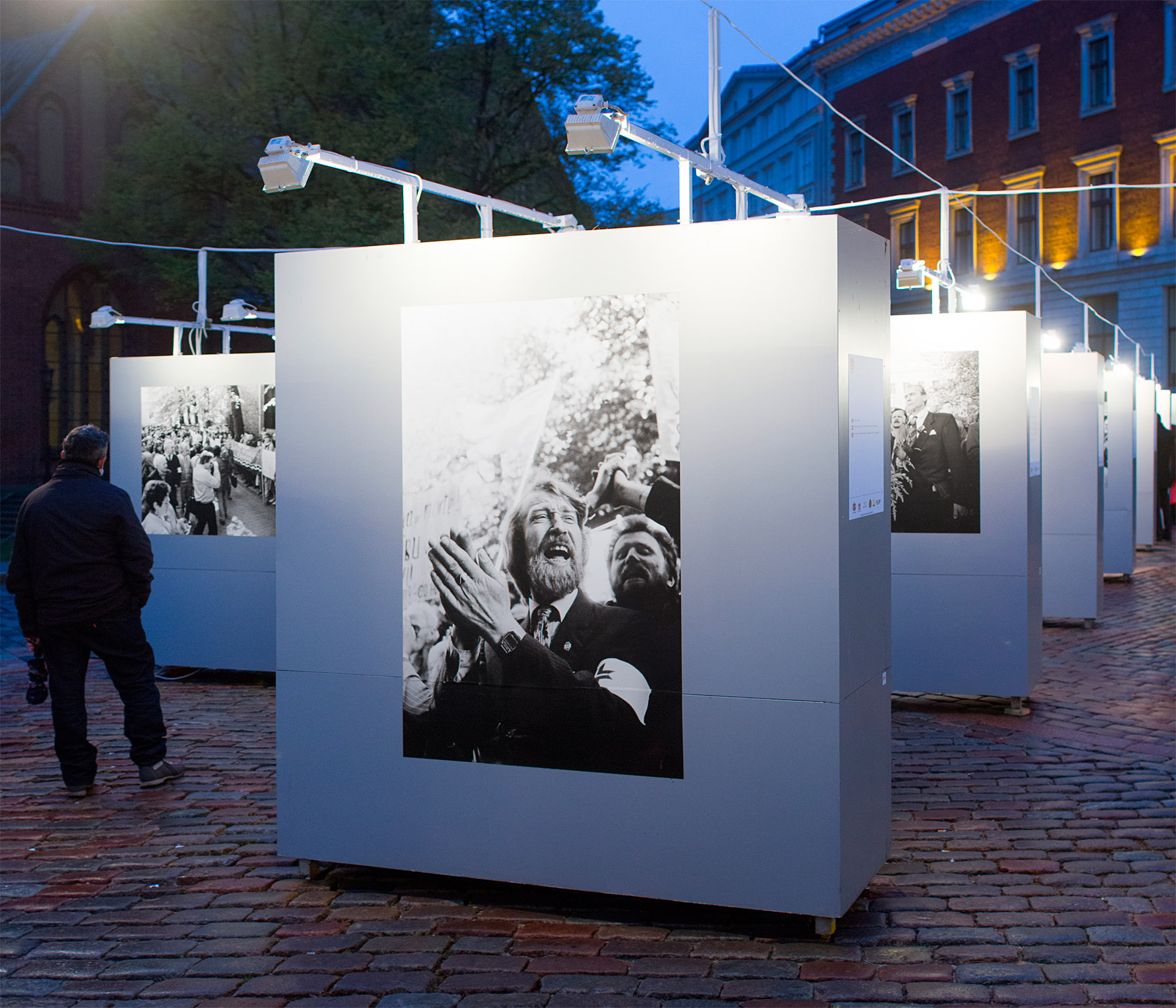 October 8, 2013, marks 25 years since the first congress of the Latvian Popular Front, a political force behind Latvia regaining its independence. To mark the occasion, the Latvian government supported various activities that remind of the vital role of the Popular Front.
A documentary by Askolds Saulītis and Edgars Engīzers "The Anthology of the Awakening" was premiered on October 5 alongside the opening of a grand photo exhibition on the Dome Square in Rīga.
On October 7, 1988, a mass public rally was held in Rīga under the auspices of the emerging Latvian Popular Front. Its slogan is "For a lawful state". The Latvian Popular Front (LPF) was established on October 8 and attracted a membership of several hundred thousand people. It became the guiding force toward the restoration of Latvian independence.
It later went on to gain a two thirds majority in the Supreme Council of the Latvian SSR on May 3, 1990, that led to the adoption of the Declaration of Renewed Independence, a law renouncing as illegal the USSR occupation and usurpation of power in Latvia in 1940. The law in part re-established the 1922 Constitution of Latvia and the official name of the Republic of Latvia. The law introduced a transition period before the installation of the new Saeima (parliament) and the restoration of full sovereignty of Latvia.
---
-->